Celui Qui Tombe – The Falling Nobody
Challenging PSM / 20.00
Celui Qui Tombe – Istanbul Event Guide
Don't miss this, then we go to Zorlu PSM scene where you will watch something great, very different without getting too far away.
The famous French acrobat Yoann Bourgeois, Celular is coming to Turkey with Qui Tombe show. Watch the show of the artist who has overwhelmed the laws of physics. What a beautiful market it has already been!
Tuesday, November 13
Rodrigo Amarante
Challenging PSM / 20.30
Rodrigo Amarante Istanbul November Event Calendar
Amarante, who is known for the generic music of the Narcos series, is a guest of Zorlu stage on November 13. Rodrigo Amarante has been shown as one of the top 100 musicians in Brazilian music history. Now he is preparing for the album he will release in 2019. Tardei and Tuyo will be very nice to listen to live.
Wednesday November 14
Italian Cuisine
Eataly Kitchen Workshop / 19.00
You're going to work right, you're going to Istanbul Zorlu and you learn the intricacies of Italian pizza art. Then you eat your pizza with wine. In the workshop, you will learn about the imposto, ie pizza dough, the cooking techniques called pomodoro domastes sauce and cottura.
İlhan Şeşen & Sunay Akın Concert
Challenging PSM / 20.30
"I would not want pizza or something, I eat pizza, I go to my concert," he will surely. Then İlhan Şeşen and Sunay Akın concert are for you. The concert, which will take place on the axis of İlhan Şeşen's love songs Sunay Akın's stories, will be a nice event for Wednesday evening.
Friday, November 16
Feather Pencils Theater
Challenging PSM / 20.30
Tonight one of Zorlu's scenes will be the Feather Pencils, which are put on stage by the Exercise Scene and the life story of the Marquis de Sade. Erdal Beşikçioğlu plays Sade with her great acting skills. The stage design will be played in Istanbul once this month.
Mix Festival Concerts
Challenging PSM
Turkcell Stage
21.00 / Nova Persona • 22.15 / Kazy Lambist • 23.45 / Otzeki • 01.30 / Polo & Pan • 02.45 / Mabbas
Studio Scene
20.00 / Sevil Soylu • 21.30 / Sophie Hunger • 23.00 / Cava Grande • 00.30 / Undo • 02.00 / Losless
At the crazy Mix Festival, this year the music will not shut down until the first lights of the morning. This year, the festival will be hosted by the super-talented artists will be spread over 2 days. The first day will be full – as we mentioned above. Another great first day is Sophie Hunger's Undo with her magical voice.
For event tickets;
http://www.biletix.com/etkinlik/unn55/ıstanbul/t is
November 17 Saturday
Mix Festival Concerts
Challenging PSM
Turkcell Stage
19.00 / Zeynep Erbay • 20.15 / Emancipator Ensemble • 22.15 / Aurora • 00.00 / Tender • 01.30 / Her • 02.30 / Thug Life – R & B Party
Studio Scene
20.00 / Turkish Edits • 21.30 / Monality • 23.00 / Father Zula • 00.45 / Hey! Douglas • 02.15 / Barış K.
On the second day of the Mix Festival, it continues like a bomb. This evening, electronic music and music R & B Blend Tender, 70s Turkish songs with the unique comments they bring Hey! Douglas, the father of Turkey's most successful bands will be on stage until morning names like Zula! Mix Festival, which is even better every year, will provide a unique experience to its fans.
Funny Theater
Uniq Hall / 20.30
funny theater – istanbul events
Another event will be on the Uniq Hall stage of the Istanbul Theater Festival. The first theater of the festival, which will open today, will be on stage with its new interpretation after eight years.
November 18
Sakıp Sabancı Museum
Russian Avant-garde Exhibition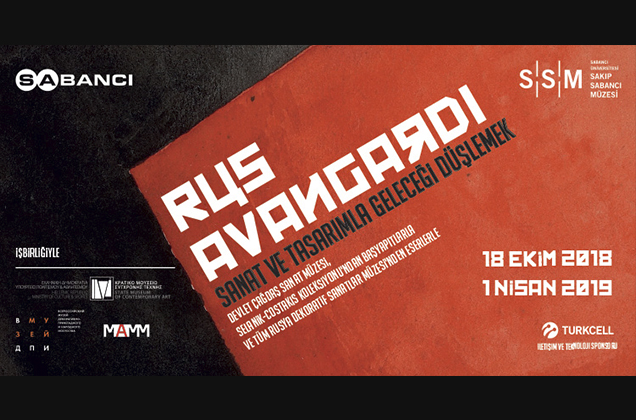 Russian Avant-garde Exhibition
After the full, full Friday and Saturday we will offer you a beautiful exhibition for a serene market. Russian Avant-garde: Dreaming of the future with art and design sheds light on the influence of the changes in the first quarter of the 20th century on Russian artists.